Trick-or-treating is right around the corner, but who said all the fun has to happen on one night in October? Why not get the Halloween spirit brewing now with fun and creative activities the children will love. 

We've put together a Halloween bucket list with 13 family activities you can enjoy together at home and within the Scotts Valley and Santa Cruz communities.  

Go apple picking and make candy apples 
 There are plenty of apple orchards local to Scotts Valley and Santa Cruz, like Love Apple Farms , and Bella Farms , to name a few. Apple picking on its own is a fun Fall activity to do with the family, but it's even better when you know what the end result will be: delicious candy apples! 
Candy apples are an essential ingredient of Halloween. You can go the classic route with red candy coating and caramel, or you could try dipping the apples in chocolate for something a little different. 


Have a Halloween Movie Marathon 
There are so many classic children's Halloween movies, most of which are available to stream on Netflix or Disney+ 
Here are a few suggestions that aren't too scary and suitable for children: 
The Addams Family 

Nightbooks 

A Babysitter's Guide to Monster Hunting 

Coco

Goosebumps 

Coraline 

Hotel Transylvania 

The Little Vampire 

Haunted Mansion 

Casper 
Take a walk to see your neighbourhoods Halloween decor
One of the best things about Halloween in Scotts Valley and Santa Cruz is seeing all of the festive lights and decorations in the community. Go on a family walk (or drive) and make a list of your favorite Halloween displays in and around your neighbourhood. 
Check out the Scotts Valley 19th Annual Haunted House 
A trip to the Scotts Valley 19th Annual Haunted House is an absolute must this time of year! This year's theme is "What dies at camp, stays at camp", but don't worry- the family tour is a modified version, and intended for families with children under 10. You can buy your tickets for October 29th and 30th in advance on their website. 


Visit a pumpkin patch in Scotts Valley or Santa Cruz
Whether you're picking pumpkins for home decor, or just to get that family Fall photo for the gram- a visit to a local pumpkin patch is an absolute must-do Fall activity! These pumpkin patches are all within a 20 minute drive from Scotts Valley and Santa Cruz.
Have a Jack O'Lantern pizza party 
A pizza party is a hit with the kids no matter what time of year it is. For a festive Halloween twist on the traditional pizza party, use pepperoni or vegetables to make your own Jack o lantern face on your pizzas. The kids will love it! 



Make Halloween cookies 
Baking is a great way to bond with your children. By giving them simple tasks like cracking eggs into a bowl, you're actually building their confidence. And when they taste the final product, they will feel pride and a sense of ownership. Plus these cookies are absolutely delicious. 
Try this chocolate Halloween cookie recipe from Sally's Baking Addiction at home, and decorate as you wish! 
1 and 1/2 cups (188g) all-purpose flour 

3/4 cup (62g) unsweetened natural cocoa powder (or dutch process), plus more as needed for rolling and work surface

1 teaspoon baking powder

1/8 teaspoon salt

3/4 cup (1.5 sticks or 172g) unsalted butter, softened 

1 cup (200g) granulated sugar

1 large egg, at room temperature

1 teaspoon pure vanilla extract
Have a fire and roast the classics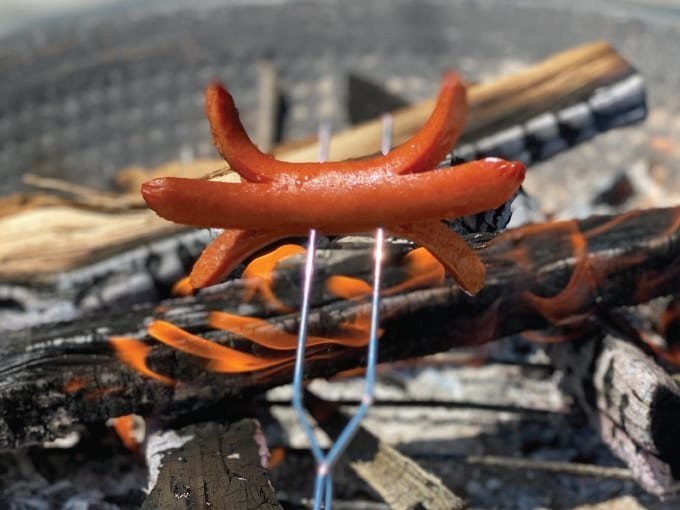 There's nothing quite like a cozy Fall fire. Spider dogs and marshmallows are staples for a fun-filled family fire, but they're especially appropriate for Halloween. If you really want to evoke the Halloween spirit, add some ghost stories to the mix!  
Get crafty and make face masks 
Have everyone choose their favorite Halloween character for their own DIY face mask. You can use paper plates or cut out construction paper and tape it to popsicle sticks for a simple yet entertaining project for the kids. 
Paint Halloween themed rocks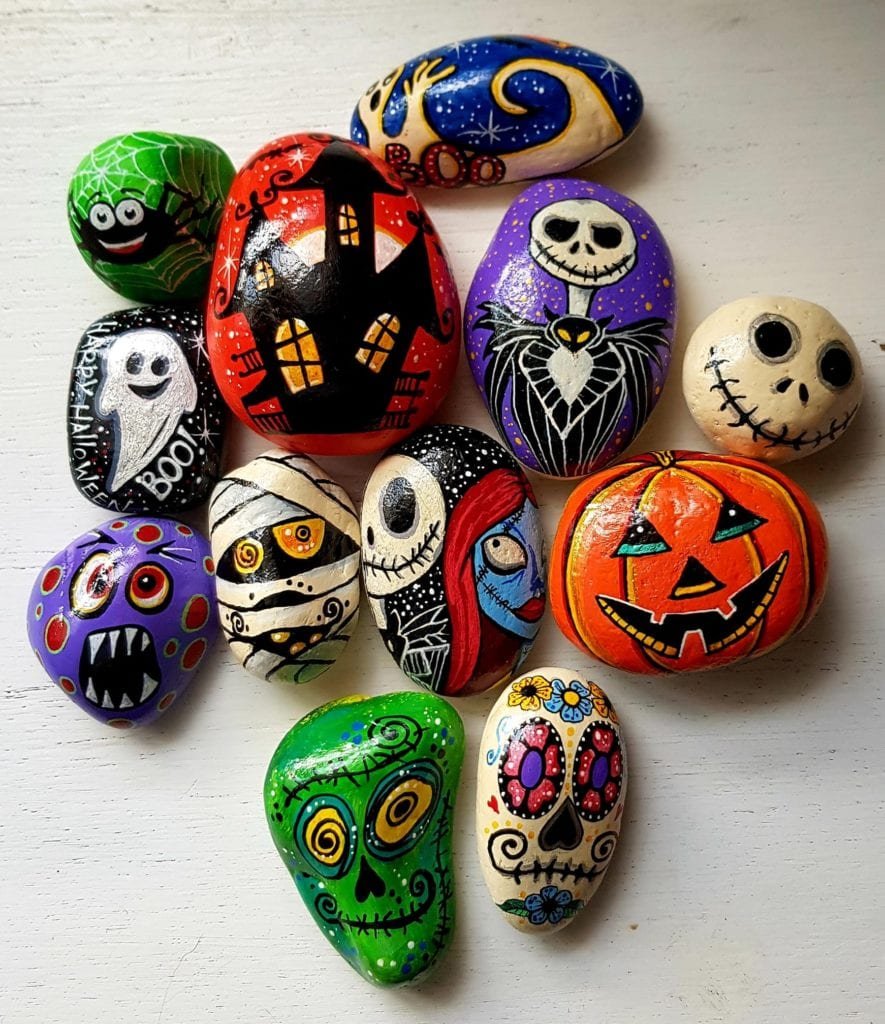 Painting rocks is a fun family activity that's affordable and easy to plan. All you need is rocks, paint, and paint brushes and you have a craft night the kids will love with takeaways that will last a lifetime.  
Make your own family Halloween playlist  
The Monster Mash, Thriller, and the Ghostbusters theme song are just a few Halloween classics to add to your Halloween themes playlist. You can also find playlists already curated for Halloween on Spotify. The next part is easy: dance your hearts out!


Make a Photo-booth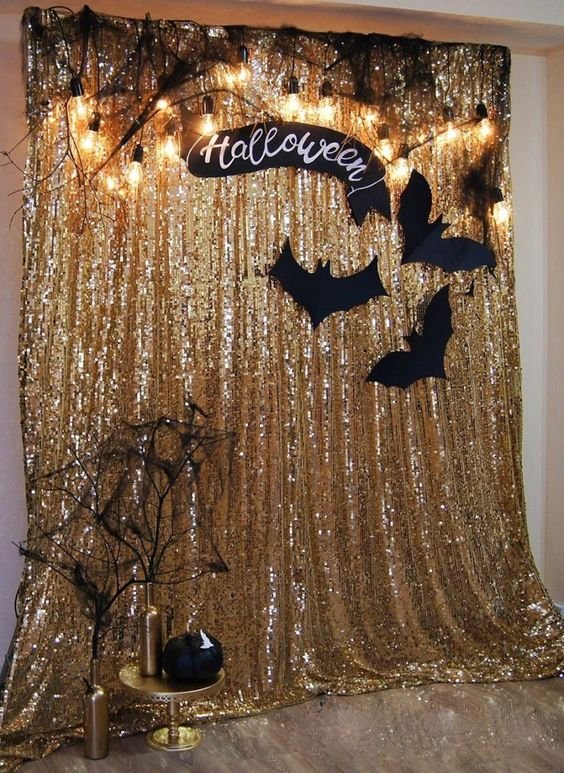 A homemade photo-booth is a cute and creative way to photograph your children in their costumes. Zinnia's is bursting with unique Halloween decorations that would make for the perfect backdrop for your photo-booth. You can even make your own props, like DIY masks. 
Scotts Valley Halloween Treasure Hunt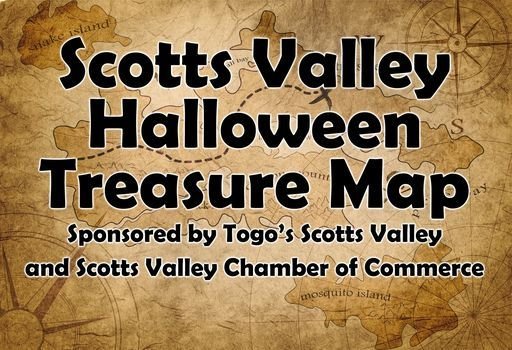 This year is the second annual Scotts Valley Halloween Treasure Hunt, and our team at Zinnia's is so excited to be a part of it! Pickup your map on Halloween day between 10am and 8pm at Togo's Scotts Valley, and claim your treasure at each local business stop on the map (including Zinnia's!).

Halloween is such a fun and festive time of year, especially in Scott's Valley and Santa Cruz! So what are you waiting for? Round up your family squad for a little creative time and lots of fun with these Halloween activities.